Archaeological ...

---
Blue Flag for the beach Psili Ammos in Tolo 2017
News - Tolo
Greece is in the third position in the world, among 50 countries which were awarded this year with 430 "Blue Flags" for the beaches, and nine flags for the marinas. In the region of Argolis 3 beaches were awarded, two ...
---
SETE: The figures of Greek tourism in 2017
News -
For SETE, "unprecedented" sizes are going to be used by Greek tourism, although as it highlights tourist revenues, they will not be at the same level. As stated by the president of the Panhellenic Federation of Hoteliers and the next president ...
---
EPIDAVROS ANCIENT THEATER PROGRAM 2017
News - Nafplio
ANCIENT THEATRE OF EPIDAURUS [30 June -1 July] Seven against Thebes of Aeschylus CEZARIS GRAUZINIS– State Theatre of Northern Greece King Oedipus abdicates in favor of his two sons in the aftermath of horrific familial revelations. Although the brothers initially agree to ...

---
Leading destination for French this year is Greece
News -
Greece is certainly in the top four tourist destinations of the French, in terms of Europe. Faces, however, a growing competition from countries coming as quasi "exotic" options in the game. This is Romania, Iran, Tunisia and Cyprus and seems ...
---
---
Tourism: Increased bookings from Russia
News -
20% increase marks the tourist flow from Russia to Greece, creating the expectation that more than 1 million Russians will visit the country this year, said in a statement the Tourism Ministry. The increased number of bookings pointed tour operators ...
---
The Germans put Greece at the top summer destinations
News - Nafplio
It is according to Deutsche Welle the second most popular destination after Spain - Huge drop in bookings for Turkey - Reaches 58% With the best omens for tomorrow Greece opens the gates of the 51st Berlin International Tourism Fair ...
---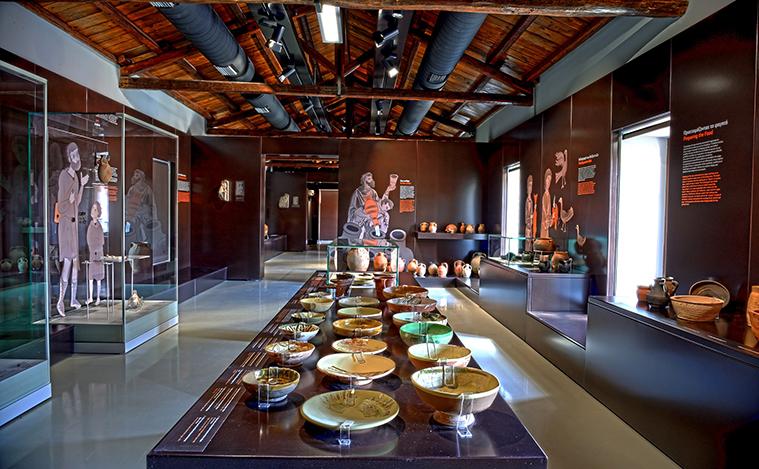 Byzantine Museum Argolidas
News - Tolo
We are pleased to announce that the Byzantine Museum Argolidas will open its doors to the public Thursday, March 9, 2017.

The Byzantine Museum Argolida occupies a historic landmark complex Argos, known as "Kapodistrias Barracks" ...									

								
---
The Mythical Peloponnese in March tourism exhibitions
News - Nafplio
The large increase in Kalamata Airport Captain Vassilis Konstantakopoulos, filled with optimism about developments in the tourism sector and the 2017 scheduled flights, as well as new designed, giving a clear picture of the positive sign for this year and ...
---
Victoria Hislop: Praises the Peloponnese in new book
News - Nafplio
Anthony travels Peloponnese and sends cards to his beloved in England - The cards arrive accidentally at the door of another woman ... The well-known British writer Victoria Hislop , who in 2005 wrote "The Island" , a novel dedicated to ...
---
---
---
CHARITY FOOTBALL MATCH F.C. CELEBRITIES NAFPLIOU AGAINST AEK
News - Nafplio
In Nafplio, a football match took place between veterans F.C. players CELEBRITIES Nafplion and AEK Athens, yesterday Monday, October 3, 2016. The race was done in collaboration with the Secondary Education Argolida and was designed stationery concentration on Special Schools of ...
---