Archaeological Sites ...

---
The first Greek Tourism Workshop on October 21 in Lebanon
News -
With the participation of more than 240 tour operators, tour operators and representatives of the Lebanese media, the first Greek Tourism Workshop in Lebanon will be held on October 21, 2016 at the «InterContinental Phoenicia» Beirut, under the auspices of ...
---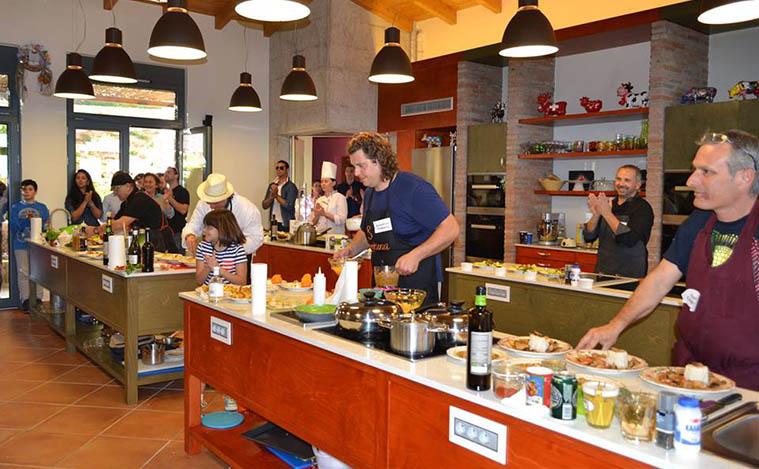 1st Cooking Contest In Tolo
News - Tolo
The first Cooking Contest was successfully held in collaboration with Tourism Association of Toloand8cookinghatson Tuesday 12/04/2016. The competition involved 8 cooks who had to prepare at least 2 different dishes. The three-member jury comprised Ms. Kalaschnikow, Ms. Bikaki and Mr. ...
---
Acronafplia
Attractions - Nafplio
It is the oldest castle in Nafplio facing Bourtzi, right at the entrance of the Argoliko bay and connected to the mainland just north of the ravine Arvanitias. Akronafplia, the massive rock, was inhabited since prehistoric times. Standing on ...
---
Acropolis of Vassas & Pyramidal structures
Attractions - Nea Epidaurus
The Acropolis of Vassas: A settlement (2000-1000BC) was found at the height of Vassas, which was maintained through the Mycenaean years due to its natural fortification. Graves with abundant offerings were also found. But today, visiting this settlement is a ...
---
Ancient Agora (market)
Attractions - Argos
It is a trademark of the city, and has been the centre of action for centuries (700 BC-400 AD), with its ancient "Odeon" (a building for musical competitions), the "Palaestra" (ancient Greek wrestling school), the "Bouleuterion" (ancient Parliament), the temples ...
---